Midland Counties Athletic Association website
everything you need to know about Midland Athletics.
Latest news and information items below. Check out the NEWS page for further items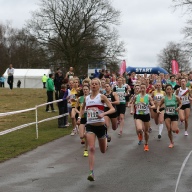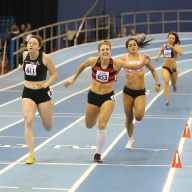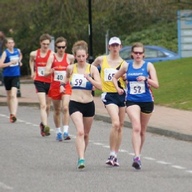 Midland Counties Road Running
The Midland Road Running Committee have decided to hold one meeting per year as an open meeting.
This will take place on Monday 15th June 2020 in the Midland Offices at Alexander Stadium.
The meeting will commence at 6.30 p.m. and will be open to representatives from all Midland Clubs to attend. Volunteers who wish to stand for election to the Road Committee would be welcomed.
Further details will be posted nearer the time.
MWCCL 2019/20 AGM
Meeting has been Postponed
A new date to be advised
Midland Counties Athletics Association
STATEMENT REGARDING COMPETITION
At a meeting of the MCAA Management committee on Monday 16th March it was unanimously decided to cancel the 3rd and final Indoor open meeting of the season. The meeting will not be rescheduled. The 80% refund of entry fees as per the MCAA policy and conditions will apply. Please be patient as this will be a lengthy process to refund every entry individually.
MIDLAND TRACK AND FIELD LEAGUE – After Government, UKA and England Athletics announcements over the last two days the first two meetings of all divisions of the Midland Track and Field League have been postponed. Decisions on the remaining fixtures will be made later in the season when conditions and advice have been updated. Please keep an eye on the website and social media when more information will be given when known and appropriate.
SENIOR AND UNDER 20's CHAMPIONSHIPS. 27th and 28th June - Entries for these Championships are not yet open. They will remain closed until the situation regarding their viability is known. Please keep an eye on the website and social media where any update will be posted as soon as they become known.
We are as you will appreciate having to work within very restrained conditions but will do all we can to get athletics back to the Midlands as soon as practicable, possibly at the end of this crisis. In the meantime please keep yourself safe throughout this period.
JOINT STATEMENT BY THE MIDLAND, NORTHERN AND SOUTHERN ATHLETIC ASSOCIATIONS
Following discussions over the weekend that were followed by further discussions between the Area Athletic Associations this morning it has been agreed that in advance of a Government Directive to ban all sporting fixtures or sporting fixtures above a certain size, the decision has been taken to cancel all three Area Road Relays.
The races affected are as follows:
1. The Midland Area Road Relay Championships due to be held in Sutton Park on Saturday 21st March 2020
2. The Northern Area Road Relay Championships due to be held in Birkenhead Park on Sunday 22nd March 2020.
3. The Southern Area Road Relay Championships due to be held in Milton Keynes on Sunday 22nd March 2020.
The fixture calendar is so congested that once fixtures are allowed to recommence it will probably be too late to reschedule these races and all three Associations hope that the Coronavirus pandemic will be under control to allow the Autumn Area and National Road Relays to be held as currently planned.
The National Road Relays on Saturday 4th April 2020 are also now cancelled.
COVID-19 – STATEMENT
As from 4.30 pm today (20th March 2020) the Midland Counties Athletic Association Office will be closed until further notice. General business will still be conducted by staff working from home. Refunds due from our cancelled events will be made. This may take some time but will be processed as soon as possible.
All emails should all be addressed to finance@mcaa.org.uk and these too will be dealt with.
Telephone calls to the office number 0121 344 4201 will also be answered during normal office hours (8.30 am – 4.30 pm) Monday to Friday.
Postal mail will also be received and dealt with, but may take a little longer than normal.
The Office will re-open as soon as practicable when we are advised it is safe to resume normal working practices.
MCAA – STATEMENT
We have had some queries regarding the Midland Counties AA refund policy of paying 80% of entry fees. We as an organisation incur costs in arranging events that we cannot recover whether the event takes place or not.
To help offset that expenditure we retain 20%. A number of organisations retain a greater amount than we do. We endeavour to keep this as a minimum so as not to impact too much on the athlete.
Our refund is based on the full entry fee; we therefore bear the cost of our online provider and VAT so we scarcely cover our overall outlay. We hope that this clarifies the policy.